Talk to us about updating your corporate branding.
About OnPoint LLC
We're creatively different. OnPoint by design.
OnPoint LLC is a bold, fresh multidisciplinary marketing and creative firm located in Noblesville, Indiana, a suburb of Indianapolis.
With over 25 years of experience in strategy and creative, we help companies meet their marketing goals through the design and development of effective communications vehicles for digital and print experiences.
Think creative. Think different. Think OnPoint.
What we do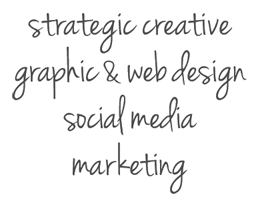 •••
OnPoint is a multidisciplinary creative firm focused on
advancing our clients' brands through the
design and development of effective communications vehicles.

•••
We like design to be visually powerful, intellectually elegant, and above all timeless.
—Massimo Vignelli
Want to harness the power of both top-down and bottom-up marketing?

Thinking about updating your brand?

Want to update your website to a mobile-friendly, responsive WordPress site?

Ready to engage your audience with a mobile-friendly, responsive enewsletter?

Need to advance your social media on Twitter, Facebook, Instagram, and LinkedIn?

Does your marketing collateral reflect your brand's position within the market place?

Need assistance with your annual report and whitepapers?

CALL or EMAIL OnPoint to talk about your company's needs.

Is your website responsive?
Talk to us about how we can increase your company's social reach.
It's not about the number of followers. It's about the number of relevant and engaged followers.